SANBS Case Study on Succession Planning
How SANBS delivers organisational resilience through effective succession planning.
Download the SANBS Succession Planning Case Study
What You Can Learn about Succession Planning
The SANBS case study covers their succession planning journey from 2018, including:
Strategic risks they are working to mitigate.

Key pillars of their succession strategy.

Three phases of their methodology.

Key outcomes and ROI seen by the business.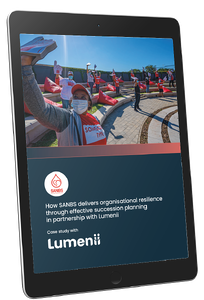 Articles, Advise, and Education for HR Managers